Every five levels you will be rewarded with either gold, Magic Tickets, or rare cards. Below is a list of the prizes that can be obtained and the level required to acquire them.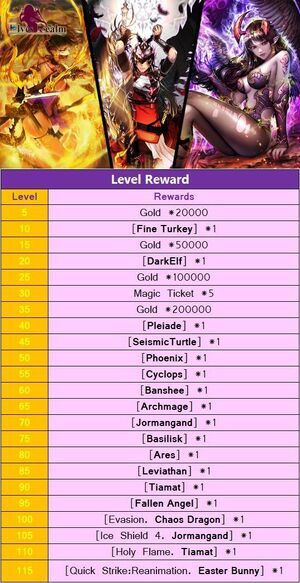 Recently released on the Chinese servers is a new tier of Level-up Rewards. Note, these are not yet available in the English version of the game.
Community content is available under
CC-BY-SA
unless otherwise noted.